[Wild Berries at Lums Pond State Park]
Today was forecasted to be the most gorgeously non-hot, low humidity day we've had in a long while, so I decided to get right into it and tackle a few trails. From where I live, the farthest park with Trail Challenge trails are about 2 hours and 20 minutes away, but with the 2008 Opening Ceremonies in Beijing (which were mind-blowing from a production and choreography standpoint) I didn't want to get up so super-early to do those long drives (I will have to eventually, but not just yet!)

I decided to do the 4 trails located in the Lums Pond and Fort Delaware/Port Penn Park, since both are only 40-some minutes away and only a few minutes from each other. These trails would be the
Swamp
Forest
(7.4mi),
the Sensory
(0.1mi),
the Prison Camp
(.9) and
the Wetlands
(1.5) for a total of 9.9 miles. As is turned out, I did slightly more than this because of a curious lack of navigational clarification at various points.
A Personal Note to the State of Delaware:
I know you're a real small state and enjoy that sort of small-town- everybody-knows each other-aura, but if you're going to try and solicit visitors to come to your state parks, you've got to stop behaving like everyone knows this place like their backyard. Most of the "addresses" on the brochure and website read something like "Route 9, Port Penn". Thanks. That's like saying "
Market Street
,
Philadelphia
" for those of us non-residents. But enough of that now.
Most of these parks open at , so a little after 7 I headed out to hit first the
Swamp
Forest
at Lums Pond
. A few minutes down I-95, a little on Route 1, and after a few bends and curves, I drive right past it. The first indication of being close to the main entrance is a big "Do Not Enter" sign. Nice touch. After missing the entrance, you have to do a bit of Jersey-style maneuvering to get yourself back on track. Inside, I pay to park and find a parking spot right in front of the Nature Center, the starting point for the quick .1 mile
Sensory Trail
:

"Stop by the Nature Center and pick up a blindfold and tape recorder (available Memorial Day through Labor Day). The aim of this short, wooden-railed boardwalk is to let you use senses other than sight to experience nature. "Touch, Sound or Smell" stations along the way are part of the fun. Afterwards, remove your blindfold and enjoy the view of the "whale wallow," a seasonally flooded coastal plain pond that is home to a host of interesting plants and animals. This handicapped-accessible trail begins and ends behind the Nature Center."
Which was closed. No blindfold or tape recorder for me, so in the spirit of the experience I closed my eyes and felt my way along the wooden walkway (with ample wooden railings to hold on to.
Most of the "Touch" senses involved early morning dew and the sticky threads of several dozen spiders who had apparently made the wooden Sensory Trail railings into their overnight accommodations. Once done, I consulted the park map, put on the daypack and headed off to the
Swamp
Forest
Trail
:

"This trail circles 200-acre Lums Pond, which was built by the Army Corps of Engineers to hold water for the locks of the original C&D Canal. The main starting point is by the pond near the Nature Center, but there is access from many points along the loop. Hike through woods and fields and across 26 bridges. Keep your eyes open for beaver, fox, deer, muskrat and large wading birds. Be aware that following heavy rain, this trail remains very wet."
Be also aware that this trail is so incredibly poorly marked, you probably going to do a lot more than 7.4 miles. Yes, maps are available but they're not exactly to any sort of scale and there are signposts out on the trails that don't correspond to the maps in anyway, so the best of luck to you if you do this. My advice would be to consult the map every few minutes, or else you'll find yourself at other 3-way intersection with no markings whatsoever and have no clue where you're supposed to go. But I found it eventually, with some very pretty scenery and soon got into the hiking groove.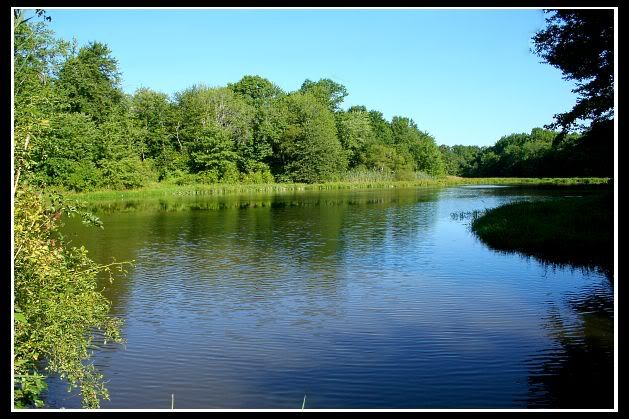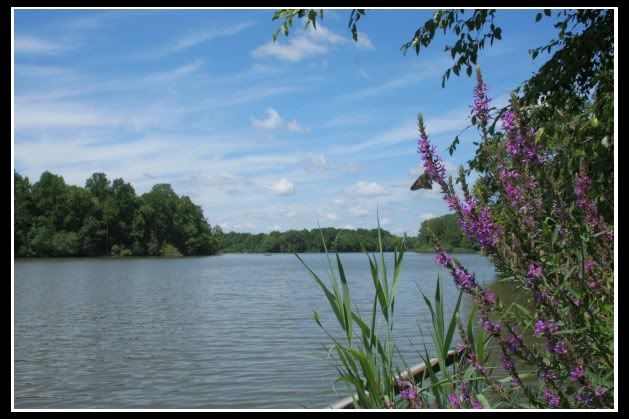 A few minutes later, an odd sensation under my right foot mandated some closer attention and I look down to find this happening to my wonderful, time-tested
Columbia
boot:
This situation might quickly have been put into the "Houston, Abort Mission" category. However, I found that the inner sub-sole was more than adequate to protect against sticks and rocks and actually lessened the shoe weight dramatically and added a more tactile feel of the root-filled trail surface. So, the dead tread went in the backpack and on I continued. I'll contact
Columbia
tommorow.
[An adventure-filled life on trails around the world comes to a bitter end for this poor sole soul!]

On the pancake-flat ground, the going was easy through marshes and wooded areas, across bridges and along the lake then... into a field… A field filled with Cricket players but no trail markers at all.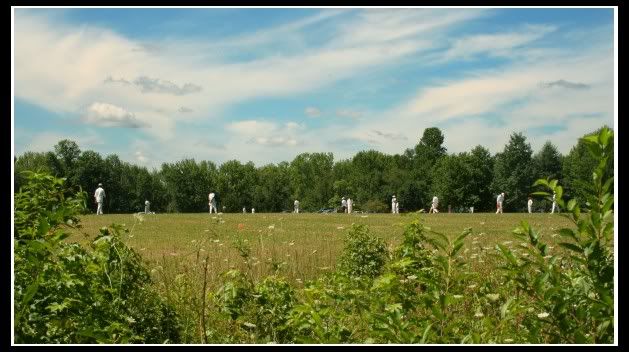 It took some map work and guessing to stay on track and not get hit by flying frisbees from the disc golf players. The trail then led down to a boat ramp and through some picnic areas before ducking back into the woods and returning back to the original start position.
[Each trail has it's own punch tool to mark your card with. I initially printed out my card at home, but picked up a real one at the park office. I'm glad I did because using these punch tools on a 8.5x11 sheet of printer paper might be a bit difficult.
Also, in every one of the 4 trails I did, the punch was located such that a person so inclined could walk a total of .0001 miles from their car and still get the 4 punches needed to "prove" he or she did the trail. The Honor System in Full Effect.]
The entire trip, even with all the picture-taking, gear failures, and route-guessing took me a total of 3 hours and 15 minutes.
After re-filling the canteen with water at the
Nature
Center
and doing some stretching ( my hips and upper legs were screaming at me towards the end), I got back in the car and headed to
Fort
Delaware
.

The Prison Camp Trail
:
"In addition to its Civil War fort, Pea Patch Island boasts the state's largest nesting site for egrets, herons, and ibis. For spectacular views of the birds, hike the nature trail that winds through the woods to an observation platform overlooking the northern side of the island. Begin to the north of the fort. It's important to note that the boat to the island runs on weekends from late April through September, and Wednesday through Sunday from mid-June through Labor Day."
It's also important to note that the transportation to and from this island is managed by crack-heads.
But it's a fun way to get around! It costs $11 a person for a round-trip ticket to Pea Patch Island. Actually, it's only the first leg that you pay for (they take the ticket from you when you board the boat). I guess they figure if you've gotten yourself to the island somehow, you deserve a free ride back!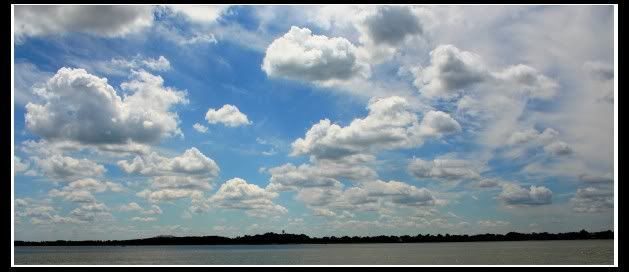 It was a beautiful ride on the water, with sunny blue skies and a nice stiff refreshing breeze from the motion of the boat.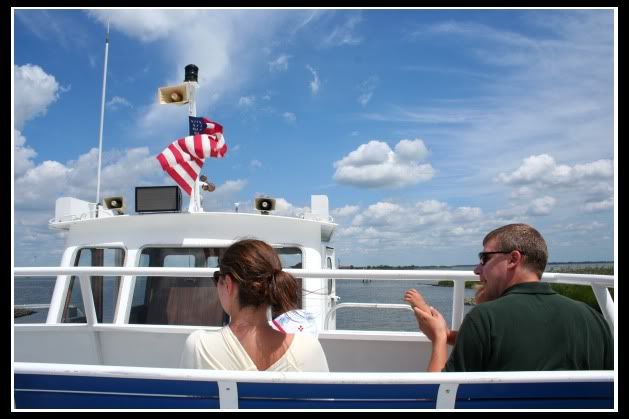 After disembarking, you walk over a boardwalk and load into another vehicle (almost
Palawan-style
).
[An exterior and interior view of Fort Delaware]
A guide briefly introduced us to the prison (sort of a not-as-creepy Eastern State) and the various buildings surrounding it, but no mention of any trail. I inquired inside, and another guide took me back outside to show me a wooden post a few dozen yards away where the trees started. Off I went. The trail was wide and well-kept and went through some very pretty ivy-covered forests along the stone breakwater. A wooden "Heronry stand" yielded an elevated view, but no visible "heronries".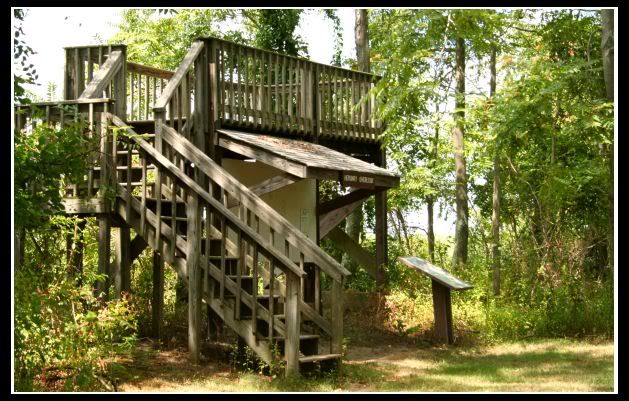 The trail looped around and met up with it's beginning. (Of course, this wasn't noted at all, and I just about took the wrong turn and went around again in an endless, looping Heronry nightmare). I took a stroll around the back of the Fort and found a lone heron catching fish in the moat.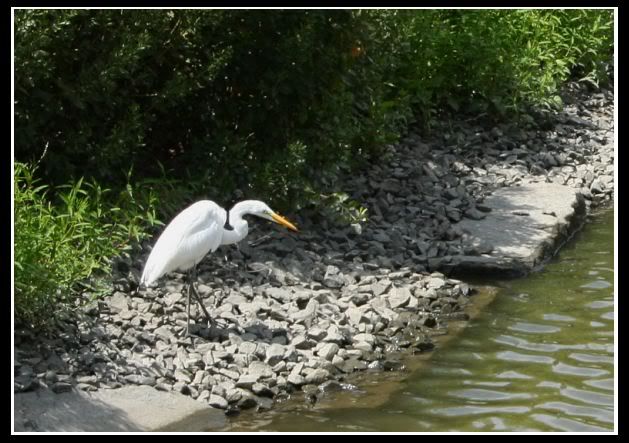 Back at the dock (I walked the road back, since no truck was in sight), the boat was just about to leave so I picked up my pace to catch it and was almost aboard when I discovered that this same boat that I had taken over, was not, in fact, heading back to Delaware, but to New Jersey. Now there's nowhere in the world that I would wish more to NOT arrive at unexpectedly, so off the boat I go to wait with the other Delaware-bound folks. Again, communication could be better!. 45 minutes later (at a time not exactly listed on the printed boat schedule), it showed up and took the remaining ones of us back to the
Delaware
shore.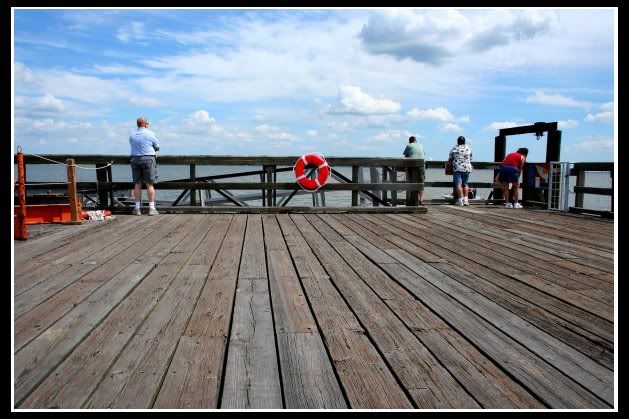 [My fellow travelers, waiting for the ferry. During the wait for the not-so-on-schedule ferry, we were entertained by a trio of way-beyond-drunk fisherman in a motorboat.]
On to The Wetlands

"Begin the interpretive trail on Route 9, across from the Port Penn Interpretive Center. On this easy trail, you can take a closer look at the relationship that existed between the wetlands and Port Penners in the past, and recognize how the land continues to influence the lives of the people here today."

The

Port Penn Interpretive Center (on Route 9, as they say)

is located just behind a massive construction-orange temporary electronic LED sign flashing something alarming like "Road Closed Ahead…Beware of Dog" or something. Whatever it said, it distracted me enough to miss the building, and continue on past a crab place called "Kellys" and out towards the water.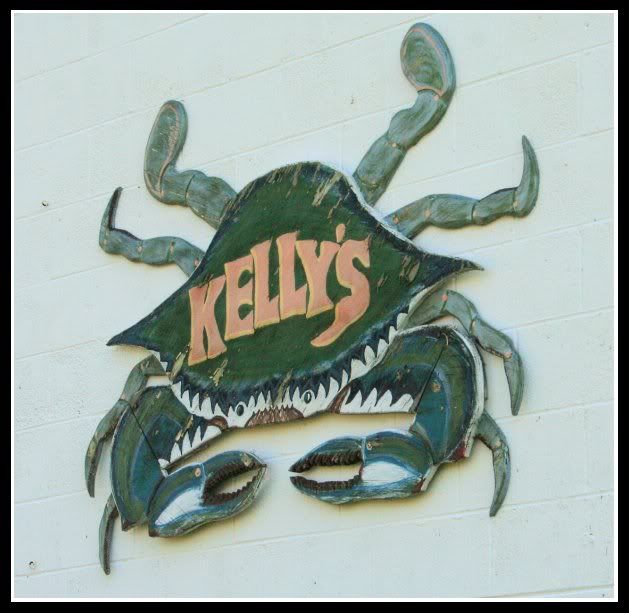 When a second massive construction-orange temporary electronic LED sign re-itterated it's message, I figured it was time to call. (Phone numbers are on

the brochure

, thankfully!) The man who answered the phone was friendly and told me that the building was located at the corner of Market and

Liberty

("...on Route 9" he added…yes, I've got that…).Turned around, back past the crab place called "Kellys" and found a quaint little building with a museum and nature information. The man I talked to on the phone met me at the door and showed me where the trail started, gave me a map and some information on birds and plants that I would see and even offered some bug repellent.

Before I took off, he said "You know there's a place back up the road, it's got the best crab cakes you've ever had..it's called Kellys".

The Wetlands trail starts off the first few yards paved, then opens up into an elevated wooden walkway over an endless sea of cattail plants.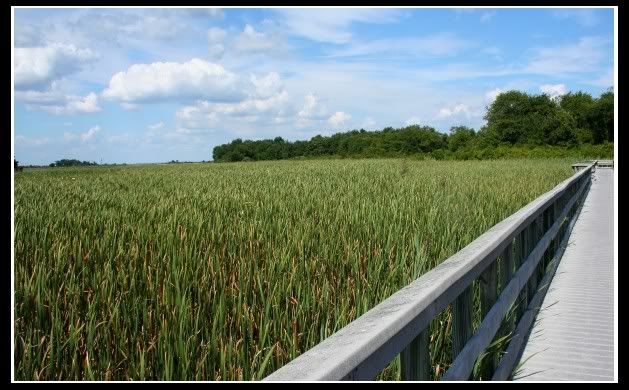 It then heads into a wide path with dense vegetation on either side before cutting across a small parking lot and out onto a skinny strip of land. There were people in the water with nets, and I saw at least 2 buckets filled with colorful freshly caught crabs. The trail then came to an unanticipated stop where a 6-foot wide section had been completely washed out. Not willing to risk
life and limb
camera for this endeavor, I headed back.*
[Where the Sidewalk Trail Ends]
At one point, the trail runs by somebody's private backyard with a whole plot of beautiful sunflowers. I know it's Delaware, so thank you for not shooting me for trespassing.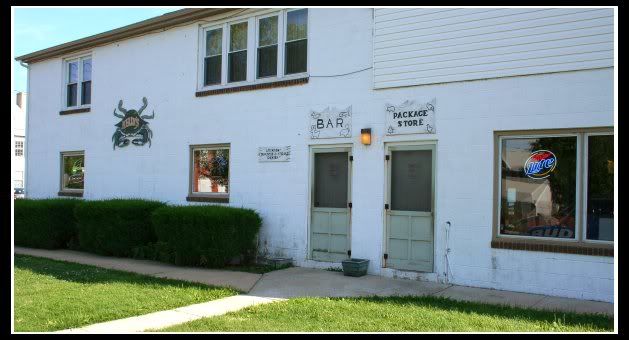 I drank $3 Yuenglings out of a Mason jar next to a guy in a John Deere hat drinking Old Milwaukee out of a can.

And the Crab Cakes were fantastic.
A good day.*You can blame the strike-through jokes on Mr. Lady
(Whiskey in My Sippy Cup)